Unique Personalised Funeral Stationery
Funeral Directors / Celebrants / Undertakers
A trusted trade only printing and design service for Funeral professionals.
Empathetic to the needs of funeral professionals and their families.
SIMPLE, QUICK, DEPENDABLE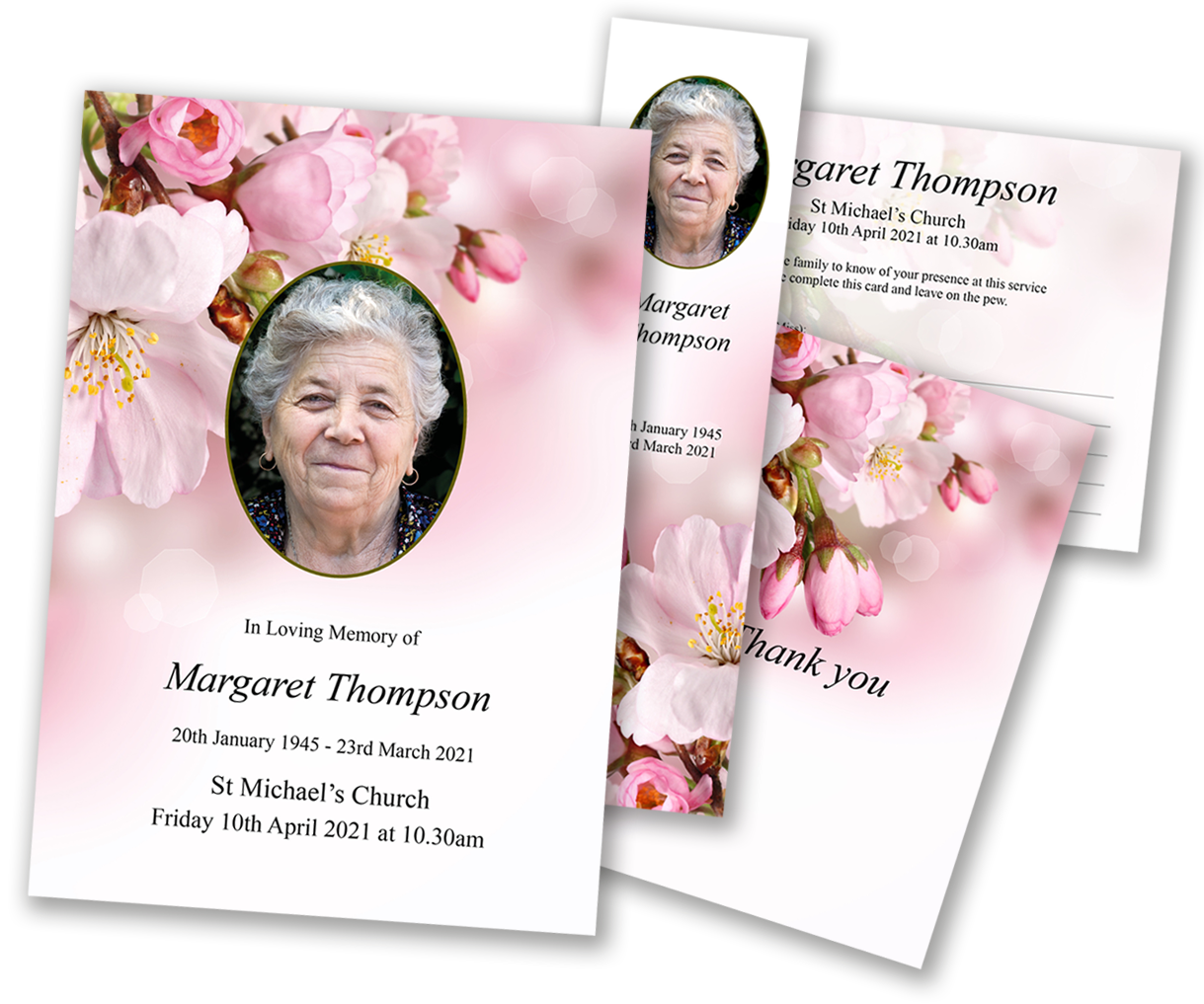 COMPLETE YOUR ORDER BY 12 NOON TO RECEIVE YOUR ORDER NEXT DAY

1. Choose One Of Our Templates
Let your families choose a design from our extensive range of templates. Talk to us if your family would like a more bespoke design and we will tailor one to suit their specific needs.
.

2. Design & Customise
Either send all details to us via email for us to check over, or you can utilise our online design tool if preferred. We are here for you every step along the way if you encounter any issues.

3. Proof of your design
Once your design is complete we will send you and email proof, which you can share with the family for approval. We can then make any changes requested by the family to get the perfect design.

4. Confirmation, payment & delivery
Once your family have agreed the design and the content is correct, we will confirm the order and the quantity to be printed & take payment. Anything approved before 12pm will arrive the next day.

SIMPLE
Rest assured once your order has been placed, our dedicated team will work to ensure your stationery order is processed on time.
.

QUICK
All orders received by 12 noon* will be delivered on the next working day. Saturday and pre-noon deliveries are available at an extra cost.
* Selected memorial products require an extra 48hrs for production and delivery.

DEPENDABLE
Our team are proud to offer excellent customer service (during office hours) to ensure your experience with us is a great one. If you need help, let us know, we'd be happy to help.
We have used Memorial Print for a few years now and nothing seems to be too much for them. We often receive comments from our clients saying how pleased they are with their printed Order of service booklets.
I've been very impressed with the choice of templates available, the ease of using the templates and time it takes from creating an order of service to having it printed and delivered.  Martin helped me create a new template when one of our bereaved families wanted something special.  Nothing has been too much trouble and I have been able to get help quickly when required.
Please fill in the form below to request your beautiful sample pack and we will deliver one to you.